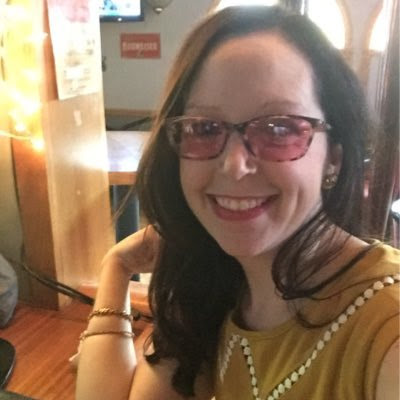 Kate Hanson Foster
Interview with poet Kate Hanson Foster: Exploring her past in Lowell in her new collection "Mid Drift"
with Doug Holder
Kate Hanson Foster is a fortyish woman with an easy smile and has an animated way of describing her passion—writing. Kate Hanson Foster's first book of poems, Mid Drift, was published by Loom Press and was a finalist for the Massachusetts Center for the Book Award in 2011. Her poetry has appeared in Comstock Review, Harpur Palate, Poet Lore, Tupelo Quarterly and elsewhere. She was recently awarded the NEA Parent Fellowship through the Vermont Studio Center. I had the pleasure to speak to Foster on my Somerville Community Media TV show " Poet to Poet: Writer to Writer."
Doug Holder: In your new collection "Mid Drift," the city of Lowell, MA. is a character in your writing—explain.
Kate Hanson Foster: Well—it is hard to explain. I grew up in a very Catholic household. I moved to Lowell for college—for my undergraduate years. I spent the entire duration of my twenties in Lowell. For me—living in Lowell, being in that sort of environment ( that was entirely new to me), exposed me to a lot of harsh realities of city life. I was from a suburb of Boston—Andover. So my being in Lowell was sort of redefining moment for me spiritually. At the time—from 2000 to 2009—everything in the city was being renovated—mill buildings, streets, etc... So Lowell was a character for me like anything else. When you talk about place or a subject—there is a presence there—whether or not you want to admit it. I was always latching on to that sense of presence. It was almost a God -like thing.
DH: You went through some hardscrabble times there.
KHF: Yeah. Definitely. Like I said-- I encountered a lot of things I never saw before: prostitution, homelessness—things you didn't see in Andover. Lowell has a sort of energy. It has a great history and backstory. That's why the energy lingers. That's why I chose to live in the city—it was my muse.
DH: You had a wonderful poem about your grandmother who was succumbing to Alzheimer's disease. You sort of focus the poem down to her throat.
KHF: That poem was a hard one to write. My grandmother was on her last legs. That poem deals with her becoming just a body—just a machine that was wheeled around. She was losing herself. These were the last moments of herself.
DH : Your language in the poem is stripped down—nothing florid. Would you characterize this as your style?
KHF: It is my feeling of language. My dad plays a guitar—my words are my guitar. I know how to strum the chords at the right time. I love lyrical language, and plainspoken too.
DH: You seemed to have moved away from Lowell in your new work.
KHF: I live in Groton now. I got married and had three children. It changes everything. But I was happy to move on. There is a time and place for everything. It makes you think about your voice as a writer. I am no longer writing for me. I am emotionally split—I have a family.
DH: Does domesticity help or hinder you as a poet?
KHF: It does both. I mean after my third child I experienced depression. I had to make sense of things so I incorporated motherhood into my writing. I write about the self, family and people—this has been a bridge to a new phase of my writing.
DH: You got your MFA from the Bennington Writing Seminars. How was the experience?
KHF. Great. Major Jackson was the first writer I worked with. Everyone was a great help in their own ways.
DH: Can you talk about your affiliation with the Loom Press of Lowell?
KHF: Paul Marion—who founded the press—has an unbelievable commitment to the cultural life of Lowell. I knew him. It was natural to go to him about publishing this book—that concerned Lowell. Once you publish with Loom—you are part of the family.




Mill City
No human echo—
Just a hum that drips from the street
wires, a pulse that lets loose
from the glass of vacant storefronts.
My mind is filthy with old, dear secrets.
Another room sinks into its pine boards
and someone comes to assign value;
pull sewage out of the canal.
So much left over from so much
ordinary life.
I am seduced
by the red X on buildings
where no one bothers. Another ceiling
gives in and my gutters fill.
It is the unlit room,
the windowpane that keeps hold
of that flat ochre light.
It is absence.
And not even post and beam can escape
the flutter of that grey wing.
A crack opens another foundation—
Something in the flesh trying to beat its way out.
Just watch it go.