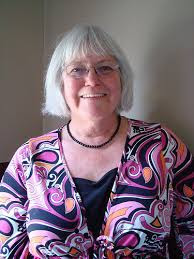 Lainie Senechal--New Poet Laureate of Amesbury, Mass.
After the Fall
I want to fall,
let go of everything;
like last lazy leaf of laurel,
drift aimlessly; no desire
to soar with eagles,
rather a feather from
wingtip relinquished
to zig, zag through space
on slightest zephyr.
I want to fall
through layers of light,
sunrise to sunset,
steadily deepening into dark.
A languid meteor
sparkling slowly to earth,
holding on to nothing;
never heeding where I land:
on softest snow of season,
among spring's cheery crocus,
with summer's daily dandelions,
along autumn's silent stream.
For I am all of this
and from all
I have been released.
Lainie Senechal
http://www.lainiesenechal.com/index.php/about-me/
For more about Lainie Senechal go to