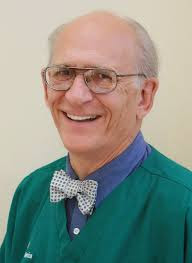 Wendell Smith
Journalist, Poet, Wendell Smith: From the Cambridge Phoenix, Spiro Agnew, Wounded Knee, Kent State and all points beyond…
By Doug Holder
Recently I had the pleasure to speak to Wendell Smith, a Somerville Bagel Bard, poet, retired physician, and one of the first reporters for the old Cambridge Phoenix (a predecessor to the now defunct Boston Phoenix) on my Somerville Community Access TV Show, Poet to Poet : Writer to Writer.
Doug Holder: So tell me how you got your first writing gig?
Wendell Smith: Shortly after I arrived in Boston I was unemployed; so I went down to this unemployment agency and they gave me this card—it was about a job to write a book with the founder of the Academy of Applied Sciences, Houston Branch. He was a Hollywood screenwriter who said he made millions of dollars and then lost it all. He told me he wanted to write biographies of inventors, so these inventors would fund the Academy of Applied Sciences. Branch had an interesting background; he was a roommate of John Reed (the famed journalist who covered the Russian Revolution) at Harvard. Our first book concerned the man who invented power steering. So this was my first real gig when I arrived in Boston.
DH: You wrote for the Cambridge Phoenix at its inception, in the fall of 1969.
WS: Yes it started in the late fall of 1969; the other alternative newspaper at the time was Boston After Dark. Boston After Dark was mainly concerned with entertainment and dating ads. The Phoenix was funded by Jeff Tartar, who claimed he had a rich uncle who was going to provide for it. He wanted something similar to the Village Voice. It was conceived as a weekly newspaper that essentially covered the Anti-War Movement. Eventually Steve Mindich bought it out, and it became the Boston Phoenix. When Mindich took over—we formed the "Real Paper" collective. The Real Paper was in the black from the start. It lasted for about five or six years. Eventually I was fired, and I would have fired my younger self. I was too stoned and manic.
DH: Who did you work with—what was the setting like?
WS: It was very freewheeling. Peter Simon was our photography editor. I shared a front page with Joe Klein (he later wrote for Rolling Stone and The New York Times) in 1973. My piece was about the 1973 Indian rebellion known as "Wounded Knee", and his was about a school for the disabled in Western Mass.
DH: You wrote a piece about the student protests and shooting at Kent State. You told me the reports of students throwing rocks were largely fabricated.
WS: Yes. There was a little pile of rocks near where the event happened. And the rocks were flat, split limestone, too big and awkward to be thrown. These were not fist-sized stones. There was evidence that a local newspaper reporter was a F.B. I. operative, and he instigated the student shooting by firing the first shot.
DH: Tell me about your coverage of the Indian insurrection, Wounded Knee.
WS: The liberation of Wounded Knee was in 1973. The American Indian Movement was run by Russell Means. The Indians occupied Wounded Knee, and stood down federal marshals who were sent to quell the rebellion. I was in San Francisco at the time. I had been hitchhiking and riding freight trains across the country and writing about my experience in the Real Paper. I went to Wounded Knee, and saw a lot of energetic and, and dedicated people who were part of the movement. The Indians mostly had small arms, hunting rifles, etc… In the end the Indian Movement reclaimed Wounded Knee.
DH: You were covering an event in Boston, where Spiro Agnew, vice-president to Nixon spoke. You were arrested at that event. Can you tell me about this?
WS: This was at a Lincoln Day dinner. It was hosted by the Middlesex Republican Club—the oldest Republican club in the nation. It was being held at the Sheraton in Boston in the Prudential Center. Agnew addressed the dinner. There were a lot of protestors and police outside on Boylston Street. I was covering all this. The dinner got started, and I walked to the floor of the banquet and got a seat. I had long hair, a Ho Chi Min beard and denim bell bottoms. Al Cap got up and said: "You know, I think they ought to chew up all those protestors on the street." And Agnew said: "The problem here is the press." At that moment I stood up in protest and two guys who looked like football linebackers caught me by the elbow, and escorted me out. As I was led out I heard some Republican women, like a Greek Chorus, pipe up and say: " Kill him; they ought to kill them all." I was herded into a Boston Police and the cops said that they wished they could put my feet in cement and take care of me properly.
DH: You are a champion of the late poet Ramon Guthrie, author of "Maximum Security Ward."
WS: The book's setting was in a hospital ward where the poet was dying from bladder cancer. He always wanted to write a major piece. So when he had a drug-related delirium after he came out from anesthesia, he began to write this poem while he was in the intensive care ward. I came to know him when I was at Dartmouth, and he was part of a group called the "Thursday Poets." He and the group were great, supportive, and they had none of that academic affectation. He was definitely an influence on me and he should have more recognition, and I am working on that.