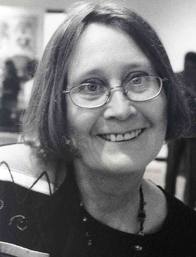 ( Linda Larson)
For a number of years I have nominated poets and writers for The St. Botolph Emerging Artist Award. This award presented by the St. Botolph Club in the Back Bay of Boston is given to talented, emerging artists, or artists who have not received wide spread acclaim as of yet. This year I have nominated Ibbetson Street Press poet Linda Larson. We have published a fine collection of her poetry, and she has been in the magazine Ibbetson Street a number of times. She has survived many hardships and has become a superb poet...
The Emerging Artists Selection Process
Nominations are solicited in January from recognized professionals in the cultural community and St. Botolph Club Members, as well as from former Emerging Artists recipients in the fields of music, literature, and the visual arts
. A letter of recommendation by the nominator is submitted on behalf of the candidate, who provides a writing sample, visual images, or performance recordings, along with a letter of intent and need. These materials are reviewed by three juries comprised of Board and Club members. From about 150 candidates, approximately fifteen are selected annually for individual awards of $2,500. These awards are announced in June
A Thumbnail Biography of Linda Larson
Linda Larson was born and educated in the Midwest and spent childhood vacations and more than a decade of her adult life in Madison County, Mississippi. While in Mississippi, she worked as a feature writer for The
Capitol Reporter
and
The Jackson Advocate
. Larson relocated to the Boston/ Cambridge area where she has lived and worked for the past twenty years.
For five years she served as editor of and contributor to
Spare Change News
, a homeless newspaper based in Cambridge.
Over the years Larson has struggled with mental illness, homelessness and alcohol addiction.
She has been recognized by both houses of the Massachusetts Legislature for her advocacy work on behalf of people with mental illnesses.
As Larson's life has become more manageable, she has been able to realize her long-term goal in putting together a collection of poetry, Washing the Stones, published by Ibbetson Press, August, 2007. These poems go a long way towards recapturing her promise as a graduate of the Johns Hopkins University Writing Seminars in the Seventies and as a teaching fellow in the creative writing doctoral program at the University of Southern Mississippi .