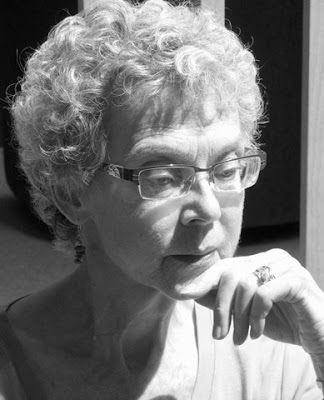 Dianne Silvestri
Dianne Silvestri is a writer and retired physician. She is author of the chapbook
Necessary Sentiments
. Her poems have recently appeared in
Naugatuck River Review
,
Barrow Street
,
Poetry South
,
Zingara Poetry Review
,
and
The Main Street Rag
.
A past Pushcart Nominee, she studies and performs with PoemWorks Workshop. She is Copy-Editor of the journal
Dermatitis
and leads the Morse Poetry Group in Natick.
The Walker
One must assume a temper of fall
To mark the browning and shadows
Of crisping trees in the chill;
And have accepted an annual dwindling
To salute the pin oaks scalding ochre,
The maples flushed in the fleeting flare
Of September's slant; and not to claim
Any pain in the musty scent of diminution,
In the scent of dry leaves,
Which is the scent of existence
Full of that same diminution
That is drifting through the same space
Of the beholder, who walks in the chill,
And, barely extant herself, kens
Nothing that is not there and the nothing that is.