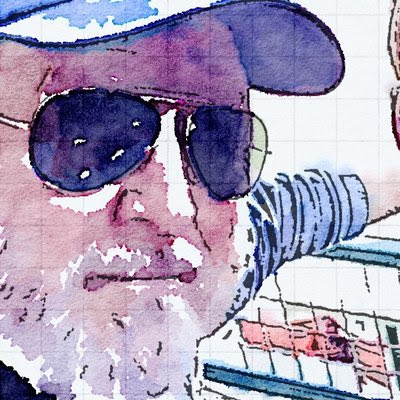 Steve Glines
Review of Poplar Hill, a novel by Stephen Ramey Glines
Wilderness House Press, MA 2019
Review by Marcia Ross
Stephen Glines's novel Poplar Hill takes place in Pictou County, Nova Scotia. The complex story is well crafted and up close in delivery: it's a hoot, a wild ride, and an exposure of war, and a portrait of love. Kitty, a woman in the last months of her life, and the central figure in the story, stars in a series of incidents and conversations that hark back to her youth, which had its own share of incidents and conversations. It so happens that Kitty had been not quite a ingénue, but a talented young lady when, in the late 1920s, because of the (unspeakable) onslaught of the Depression, her family had to sell off houses in Bar Harbor and New York City, etcetera. Kitty was sent luxuriously off to Germany to study opera and take advantage of that country's relaxed financial circumstances. There she stayed for years, "spending money" in German marks, worthless anywhere else. It was first class all the way.
But when we meet Kitty at the beginning of the story, she has been living Nova Scotia for many years in a house that was perhaps once rather grand. It is the summer of 1994 and she will wince, and nearly collapse, from an acute angina attack during her own "wake," a party she's arranged for herself, down to the tee. We meet some local folk, hear Kitty's dramatic rendition of a Scottish brogue, watch her work a crowd, and keep her distance from her not-so-amused son visiting from the States. It is impossible to miss her unflagging spirits, her subtle but formidable will, and love of attention. This woman in her 80s can seriously party, and not heed the warning signs of a coronary seizure.
By the end of following chapter, winter of 1998, we know a good deal about Kitty and her life in Poplar Hill, as well as of her earlier life in 30s because, now that she's hooked up to an oxygen tank and can barely walk, she has a willing and loyal audience. Her local friend Barb hardly leaves her side, and, by default, we learn about an American life abroad in intriguing detail.
There are gay and tipsy nights, frustrating attempts at studying, love interests, a meeting with the ultimate Nazi in Café Heck (he with the high voice and magnetic eyes). There are breathless train journeys, and parties, and Kitty's budding success as an opera singer cut short by the misfortune of impending war. Glines, who skillfully handles the crowded plot, writes with affection for his central character, divulging key details of her life and serving up examples of her sense of humor, and, well, her ample self love. He air-drops the youthful scenes from Munich into Kitty's aged rural life with its angina attacks and desperate gasps for oxygen. But Kitty doesn't shrink from telling her story, even with plastic tubes up her nose.
By the middle of the book, it is true, the reader may struggle to stay abreast of the many incidents, the dual what-the-heck high life in Munich, Kitty's noblesse oblige, her sophisticated friends and accomplishments (she's an accredited chef!), not to mention whatever happened to end her marriage.
An eccentric woman of many talents, she is perfect for Glines, a writer of narrative skill and a remarkable familiarity with two worlds, enveloping both 1930s Nazi history and the everlasting rural Canadian life. Glines's mandate, I would bet, is to make the incidents in these disparate worlds convincing, and it's accomplished without a hitch, despite the two complex plots— racing or plodding as they
must be—plus the buildup to Kitty's impending death. Along the way, it is true, the reader may yearn to know more of how Nova Scotia looks and feels, what Kitty sees from her kitchen window, how the weather shapes the ways of country life, why her son James keeps a cool distance and seems loaded with some resentful baggage. It is a given that Kitty is more comfortable and free with her friends, especially her Nova Scotian friends, has a plan up her sleeve, a tendency to boast, and an incurably generous nature.
It can be challenging to keep track of Kitty's friends, not to mention of the evolving gossip and growing dread of late 1930s Europe; several characters are never fleshed out. But Glines understands that some features of Nova Scotian country life are par for the course: horrendous snow storms, stuck trucks, downed power lines, savvy timing, and neighbors as eccentric as the old gal herself. The two stories can strain our focus, swinging back and forth, present and past, with pop-ups of small town characters and sketches of chilling Nazis, but Kitty never misses an opportunity to tell her friend Barb about her past adventures, and Barb is always there.
Glines keeps an admirable track of time, historical and present, and has an ear for spoken Canadian language, not to mention a broad appreciation of character. He lets himself go to good effect when he is loosens the narrative in the Nova Scotia scenes, bringing his own voice into the fray, noting the smells in the cab of a truck or the mysterious look of fresh ice on the highway at night. His brief but sharp attention to the details of local weather and relationships is gratifying. His affection for places and persons are much in evidence. In the Introduction he states that the characters and places in the story are real, and the reader doesn't doubt it. As Kitty would say, "Splendid altogether."